We believe in the power of a common vision, so our technology partners are proven innovators whose goals and values reflect our own: to connect users and advance healthcare by creating solutions that make a meaningful difference.
With each of our partners bringing unique expertise and experience to our collaborations, it becomes possible for all of us to do more, together.
Accuro Partners
Accuro partners engage with us at a deeper level and collaborate with us to develop new Accuro tools. Offering a more seamless customer experience, the Accuro team delivers inhouse billing and support for these tools.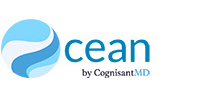 Ocean
Clinic Tools Available: Patient FormsKiosk
As Canada's leading provider of EMR-integrated patient engagement solutions, Ocean allows patients and healthcare providers to securely share health information and create powerful, digital connectivity for more advanced care.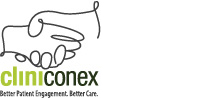 Cliniconex
Clinic Tools Available: Appointment Reminders
Cliniconex is a fully automated and secure EMR communication solution that uses voice, text, and/or email to ensure patients receive the right information at the right time. Customizable and expandable, it requires minimal training and no added effort from clinic staff, and it's designed to fit the workflow of the people who use it.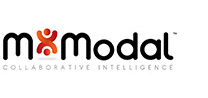 MModal
Clinic Tools Available: Dictation, Transcription
mModal offers cloud-based clinical documentation solutions that connect workflows and enhance clinic efficiency. Its medical speech recognition, medical transcription, CDI, and coding tools facilitate physician-patient relationships by making it easy for doctors to capture the patient story, and by delivering information right at the point of care.
Marketplace Vendors
We know that every practice has different needs so QHR has established a Marketplace for software vendors to offer services that customers may choose to adopt at their own discretion. Each Marketplace vendor offers their own support and billing.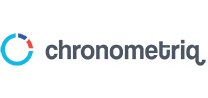 Chronometriq
Clinic Tools Available: Online BookingAppointment Reminders
Through its flexible and user-friendly booking, reminder, and kiosk tools, Chronometriq supports Canadian healthcare providers and patients by improving access for people, while also helping clinics work more efficiently.
Device Integration Partners
Eliminating the need for manual entry of test results helps reduce errors and saves staff time. Accuro is integrated with select models of these devices that are used by a variety of specialty and family practices.
Zeiss
Clinic Tools Available: Zeiss Forum Ophthalmology
ZEISS, one of the world's leading innovators in the design and development of medical devices, creates and supplies cutting-edge technologies and application-oriented solutions for ophthalmology and microsurgery.
Welch Allyn
Clinic Tools Available: Blood pressure and vital sign monitoring devices (select models)
Welch Allyn cuts through complexity to focus on the human side of healthcare. Its intelligent, connected solutions help simplify routine workflows and communication, enabling care teams to better connect to their patients and help them get better sooner.